This website includes the current Oxfordshire guidelines for the diagnosis and treatment of heart failure. The content is written by consultant cardiologists from Oxford University Hospitals NHS foundation trust.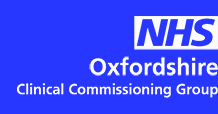 Oxfordshire guidelines approved by Oxfordshire Clinical Commissioning Group are linked below as web pages, also available from the ClinOx website.
A summary of the main points of guidance is available on this page, and also as a downloadable PDF below.
Other pages on the website are below, but please note that those not in the list above are informal advice not approved by OCCG.
Full list of all GP advice pages